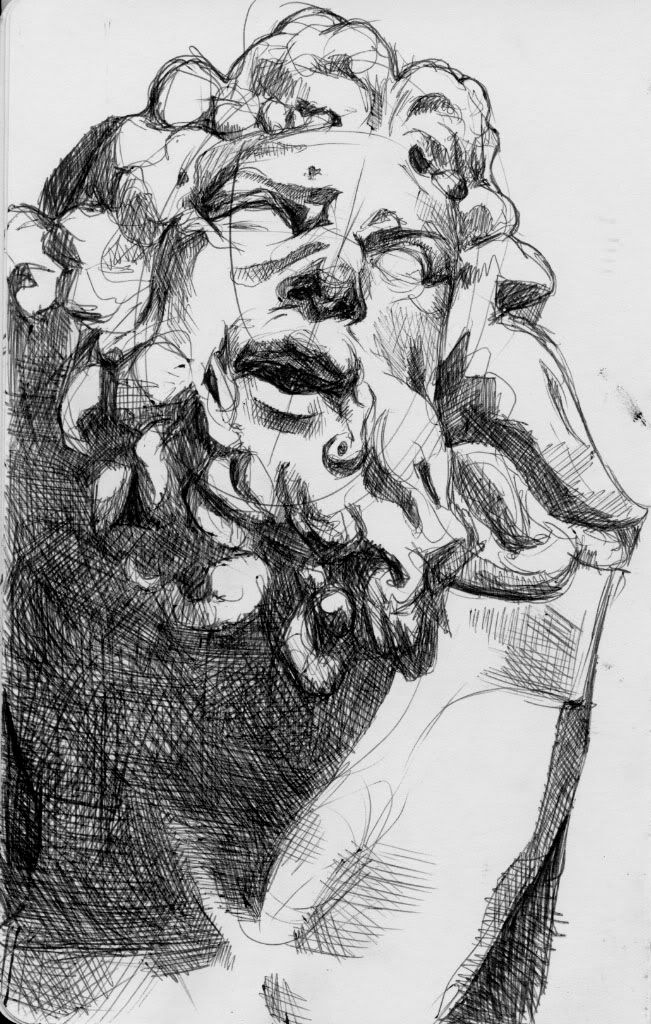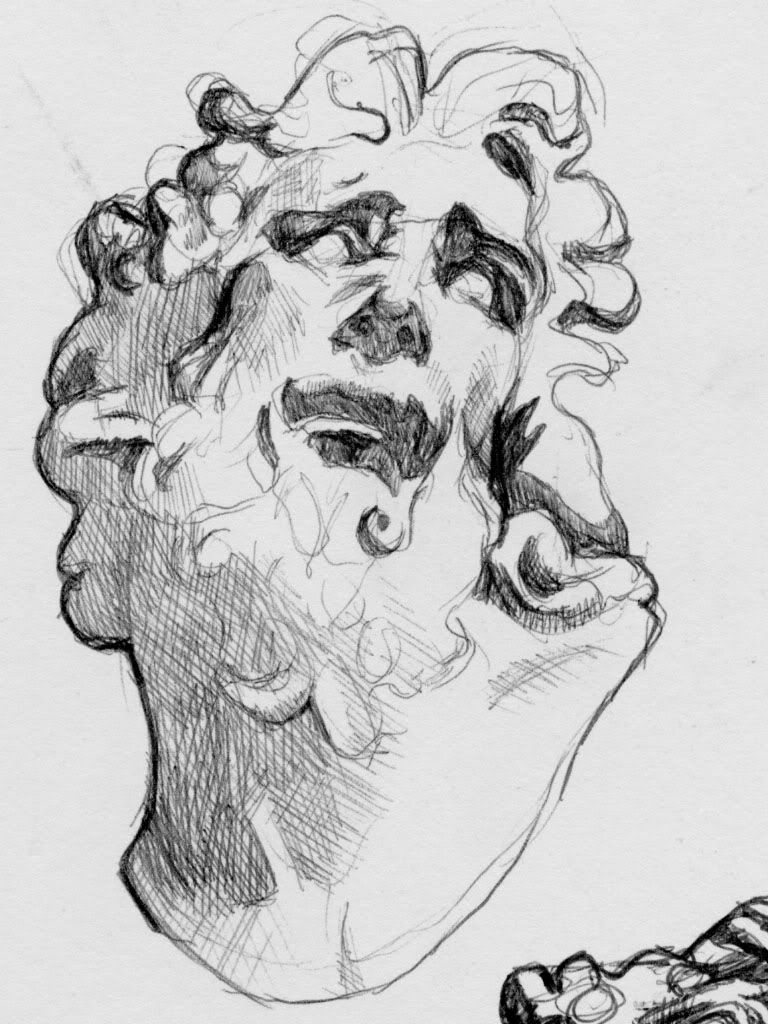 Been sculpting from life most every day this week.
And doing a good deal of drawings. Here are some studies of a plaster cast of the head of Laocoon.
Some of you have been asking questions, and i would like to answer them. So, you ask any question you want and I will answer them in the next post.