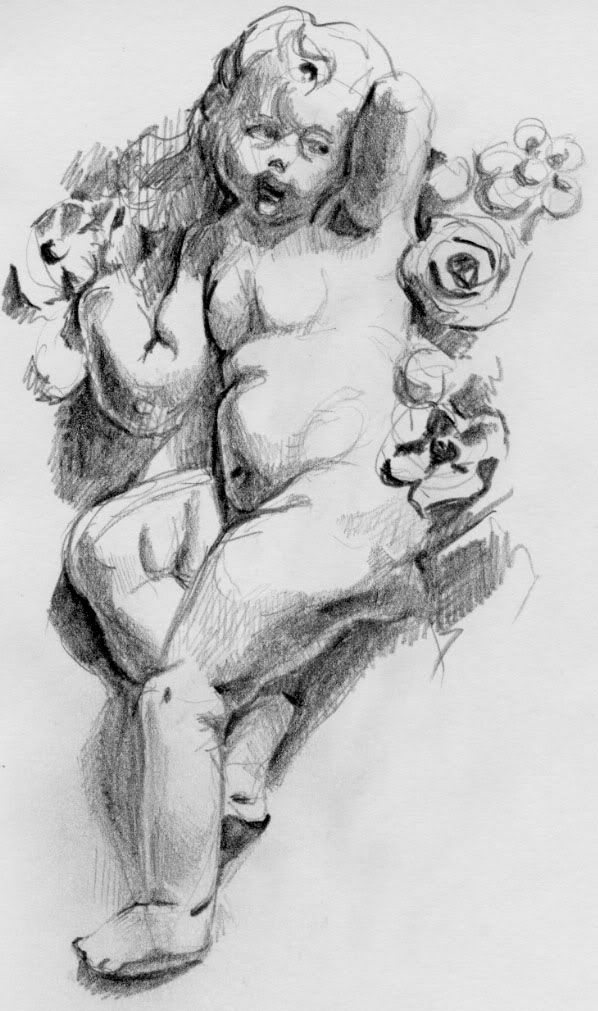 Second day of work today, and I sill don't know how to make a mocha or frappe. Or anything for that matter.
I feel quite inadequate.
Found out that all my troubles are due to an ear infection. Now that the doctor gave me some pretty pills I feel quite almost normal.
Here is a sketch I did of a cast cherub.
To day I saw someone who could have been an angel
Maybe I will draw them next time.