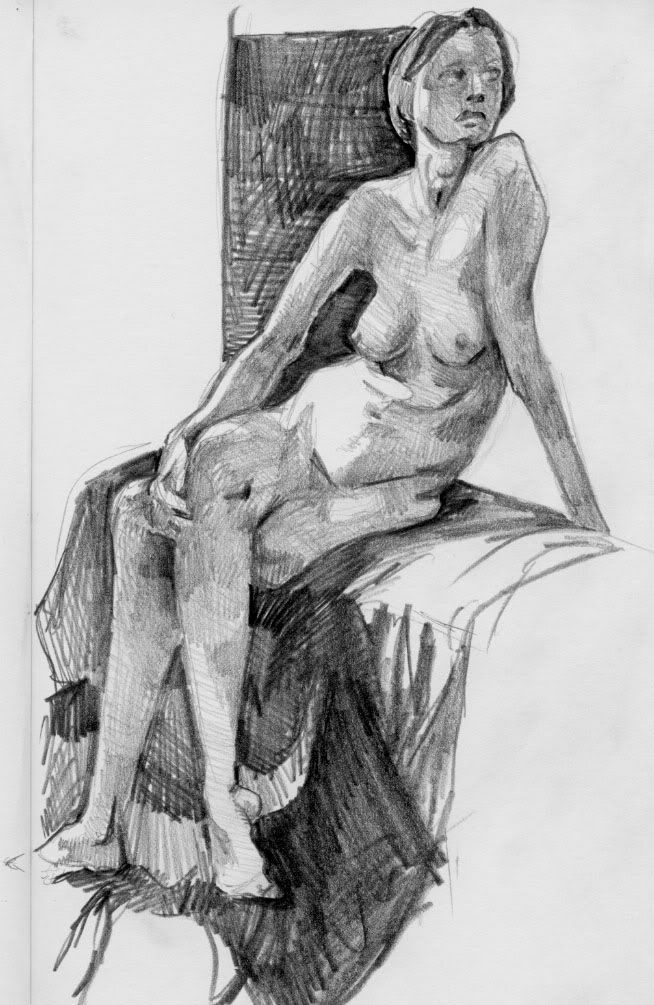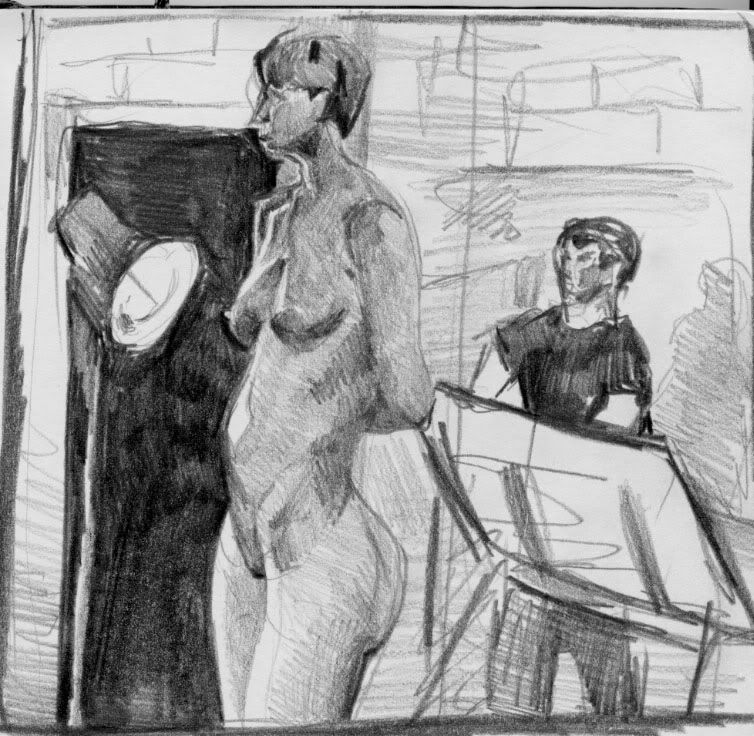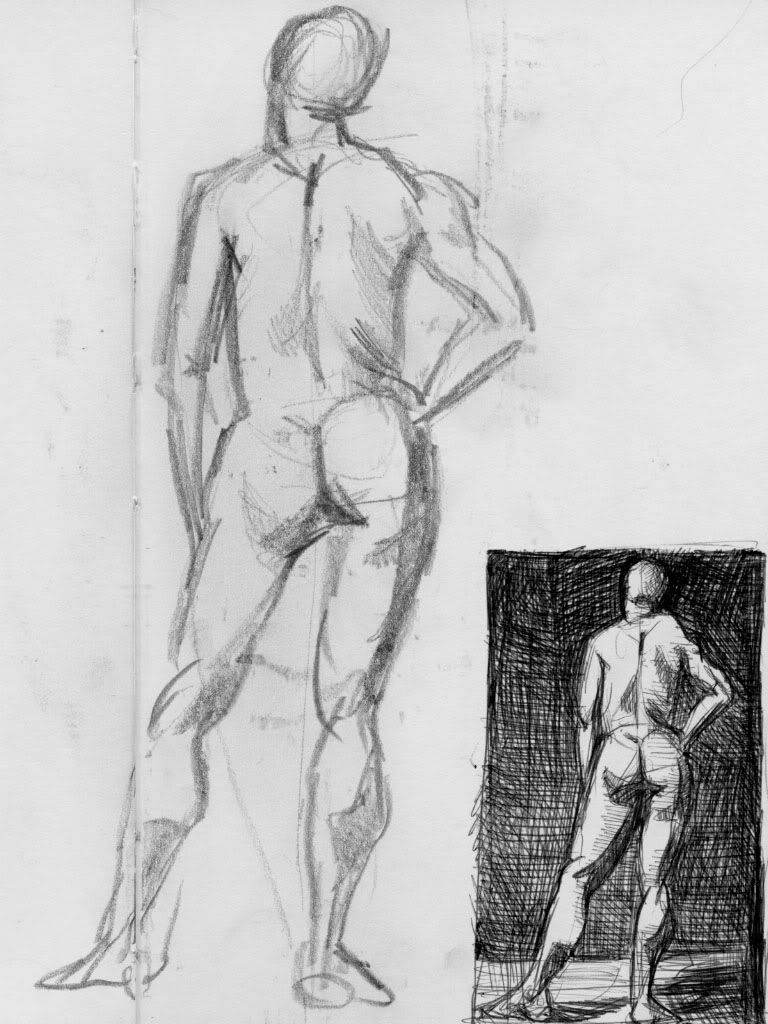 Been drawing a lot lately. Working form life as well as casts. Here are some sketches I did at life drawing. The first two are from last night and the one of the guy is from a few weeks ago.
I will show you some of my cast drawings later.
For the fist time in a while I don't feel so discouraged.